Biomass
The EU directive 2000/76, covers the incineration and co-incineration plants. According to article 2 of this directive, the following can be characterised as biomass:
vegetable waste from agriculture and forestry.
vegetable waste from the food processing industry, if the heat generated is recovered
fibrous vegetable waste from virgin pulp production and from production of paper from pulp, if it is co-incinerated at the place of production and the heat generated is recovered
wood waste with the exception of wood waste which may contain halogenated organic compounds or heavy metals as a result of treatment with woodpreservatives or coating, and which includes in particular such wood waste originating from construction and demolition waste
 cork waste.
Utilization of Biomass
In 1973, the crisis in the oil prices was a great challenge and the quest for energy sources had already began in order to replace the oil wherever possible. The mild types of energy (Biomass, solar, Aeolian) that have been abandoned due to the low price for oil, came back to the proscenium and the search to the past for their way to utilise it became necessary. The use of mild types of energy, are not capable of solving the energy problem in its totality, but participating in a large percentage can pressurize the oil prices, for the preservation of the economical stability, till science provides the final solution to the problem, offering help at the same time to the stability of the ecosystem.
As mentioned above, one of the mild types of energy, inexhaustible under defined circumstances and friendly to the environment, is Biomass. Its basic characteristic is that, it is a purely natural product, which is produced under the known procedure of photosynthesis.
Types of Biomass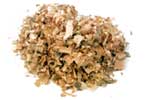 WOOD WASTE – CHIPS
H.K.: 3000-4000 Kcal/Kgr
ASHES: 0,5-2 %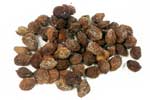 PEACHE'S CORE
H.K.: 3000-5500 Kcal/Kgr
ASHES: 3%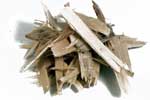 WOOD WASTE – CHIPS
H.K.: 3000-4000 Kcal/Kgr
ASHES: 0,5-2 %
RISE HUSK
H.K.: 2900 Kcal/Kgr
ASHES: 18-20 %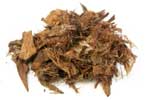 TRUNK BURKS
H.K.: 2200-1500 Kcal/Kgr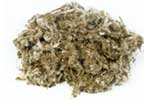 COTTON GIN WASTE
H.K.: 3500 Kcal/Kgr
ASHES:15 % (max)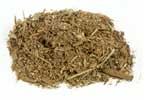 PURK WASTE
H.K.: 3500 Kcal/Kgr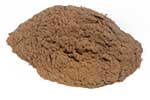 GRINDING DUST (WOOD)
H.K.: 3500-4200 Kcal/Kgr
ASHES: 0,5 %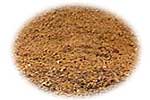 OFFAL MEAL
H.K.: 6.256 kcal/kgr
ASHES: 6,75 %